A tree that shines on its way out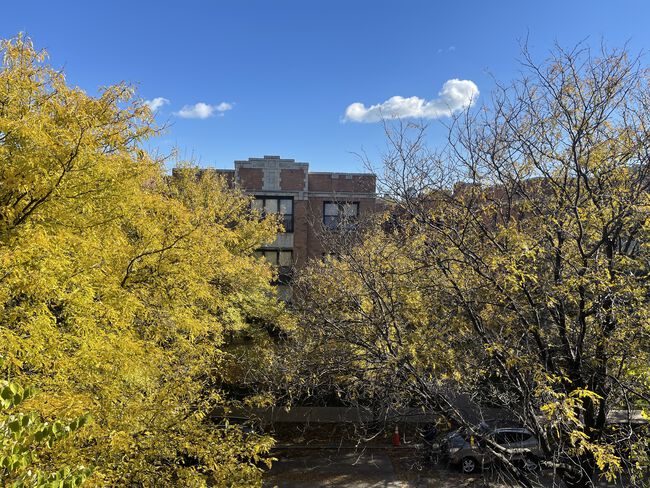 The Honey Locusts outside my front window are turning yellow. These trees can be found on many city streets in Chicago. And they are hardy: lines of them thrive a few feet from the lakefront on the South Side. For most of the year I find them less than attractive; something about their long rows of small leaves give me the impression of a tree-sized weed.
And some have thorns.
W.J. Bean was more enthusiastic about the species, Gleditsia triacanthos. It's native to North America, and the Englishman wrote approvingly of the prospect of importing it to the U.K. It has "beautiful fern-like foliage," he noted, "which turns a clear bright yellow in autumn. (291, Trees and Shrubs, Volume II)"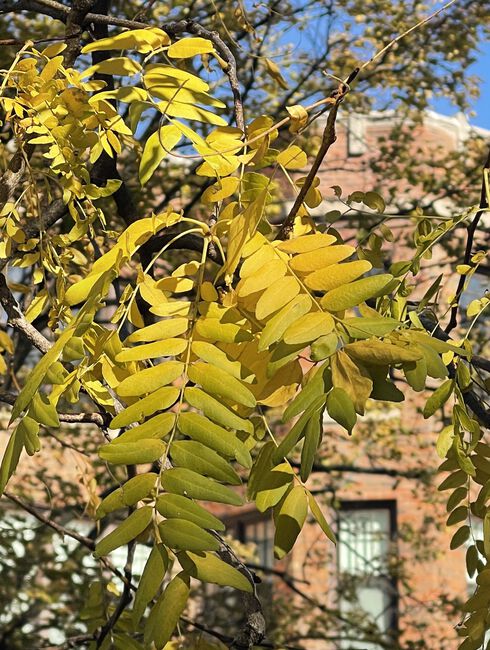 On this I can agree. The tree is more beautiful when it's shutting down for the season, cycling through a predictable, cascading bright yellow phase for a final few weeks.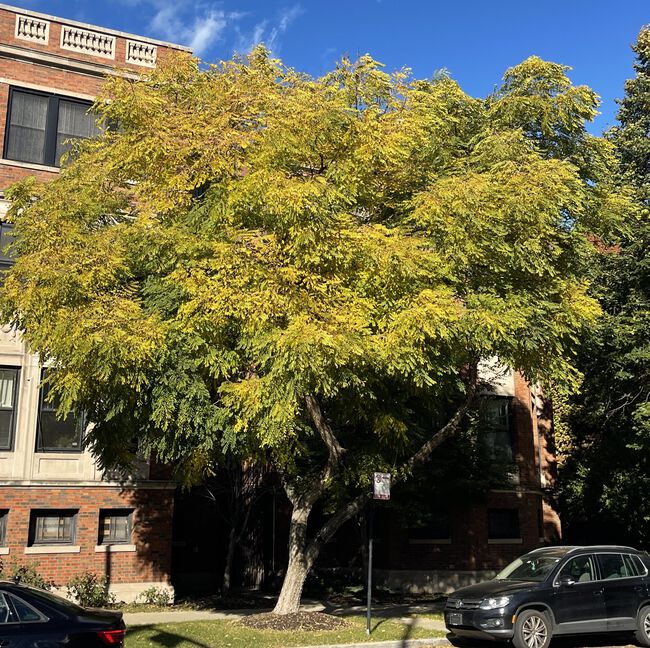 Sources
W.J. Bean and George Taylor, Trees and Shrubs Hardy in the British Isles, 8th Edition, Volume II. J. Murray, 1970-1980
Tags plants naturalist city tree